Watford Valves was the first company in the world to offer a cryogenically treated valve brand range showing huge commitment to the proven scientific cryogenic process.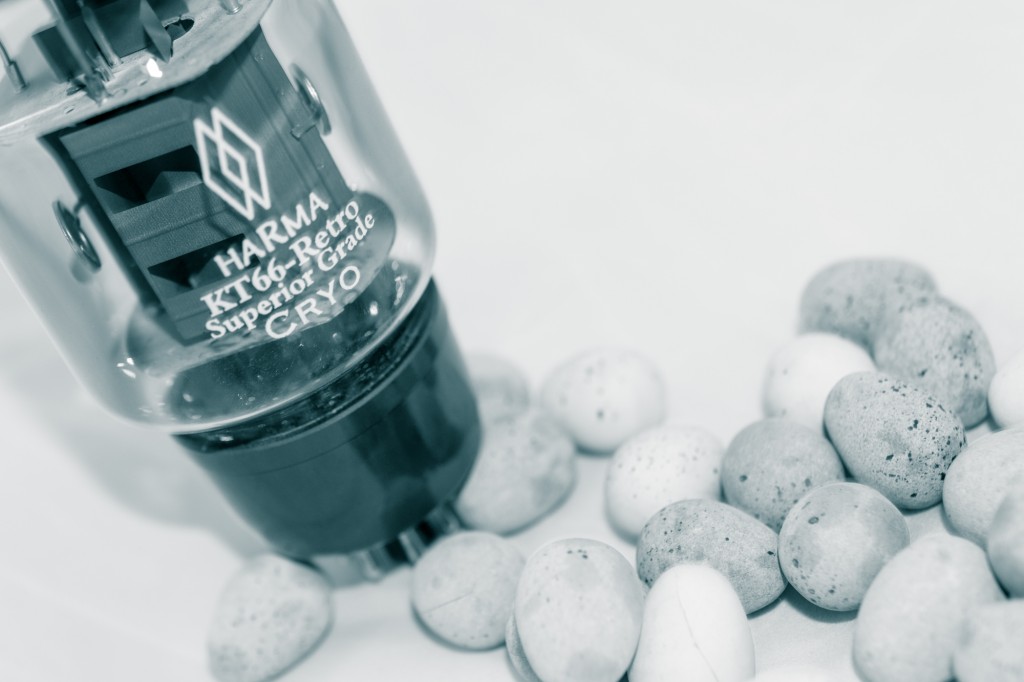 What are Cryo valves?
Cryogenic treatment involves putting components into a chamber that is slowly filled with liquid  nitrogen, reducing the temperature to a very frosty minus 195 degrees Centigrade over a period of approximately 12 hours. Having reached this temperature, treated items are then held for what's called the 'soak phase', which is about another 12 hours at minus 195C, before being slowly returned to room temperature over yet another 12 hour period.
Why use Cryogenic process?
Cryogenic treatment re-aligns a material's crystalline structure to a more uniform state, removing the stresses introduced during the manufacturing process.
Watford Valves deep cryogenically treated valve range offers the musician and audiophile valves which are not only specially selected and tested, but are cryogenically treated for the ultimate performance. We also offer a full range of cryogenically treated valves made by the great factories of the past, such as Mullard, Telefunken, Philips as well as modern brands such as Groove Tubes, Tube Amp Doctor, JJ Electronic (formally Tesla), Electro Harmonix and Sovtek. So whatever is your preferred make Watford Valves will have a cryogenically treated version in stock.
What are the benefits of using cryogenically treated Valves?
The cryogenic process offers permanent change to the metals microstructure. The reduction in electronic noise improves the valves noise floor leading to lower microphonics. Until now clear note definition, musical complexity and rich harmonic content was only attainable by using rare and expensive new old stock classics.
Many guitarists have found the dramatic effect cryogenic treatment has on the way the valve performs not only in clean applications but also when overdriven. The cryogenic process removes the harshness from the valves tone and imaging has more focus and bite. It has a warmer sound which is pleasing to listen to, providing a clear and musical distortion. In short, many musicians, engineers and audiophiles have found that by using cryogenically treated valves it is a proven way of obtaining NOS sound quality with a great difference, an affordable price!
Watford Valves offers a full range of cryogenically treated valves – high quality at an affordable price.
Find out more information on the Guitar Buyer review which was published in 2006 (prices are not applicable) – http://www.watfordvalves.com/pdfs/guitarbuyer_Watford_4mt.pdf
The cryo-treated tubes definately sound different; that's to say somewhat glassier, more edgy and with more punch and definition. – Guitar Buyer
Testimonials
Just wanted to say thanks for the advice on choosing the Harma Retro Cryo revalve kit for my Blackstar HT60 Soloist. It has made a decent sounding amp into a fantastic sounding amp – much clearer, more open and just generally bigger sounding. Best valves I've had in the amp by miles.
Thanks
Andrew Johnstone
Thank you Derek. The last matched pair are in a Copland CSA-14 (6922 Harma Cryo Feb '14). They are used as phase splitters between the preamp and power amp stages. In my opinion they are the best sounding valves I have heard in this amp. The sound is highly detailed and incredibly smooth in the upper frequency's, breath taking in the vocal range and tight, punchy and very rhythmic in the bass. Thank you for a great product. Kind regards
Martin McCabe
Hi Derek!

Your Harma Cryo valves compare extremely well to Mullard EL34 Xf2's and GEC KT66.

Having shelled out for sets of Nos valves in the past for comparison i know what i'd buy now.

These were used in a Plexi Superlead clone i built and a JTM45 Bluesbreaker of my own layout & spec with Danbury transformers.

Also put Harma 6L6's in a Peavy Deuce combo for keys (piano and synth) and they were great.

Best Regards
Andy Mazur, Guitarist & Amp Tech