The Harma ceramic British gem series speakers have been developed to provide a canvass for the modern day guitar player to make their own signature sound. Iconic legends of British music such as Hank Marvin, Brian May, Jeff Beck, Jimmy Page & Dave Gilmour have all used a British designed and British made guitar speaker to create their unique sound.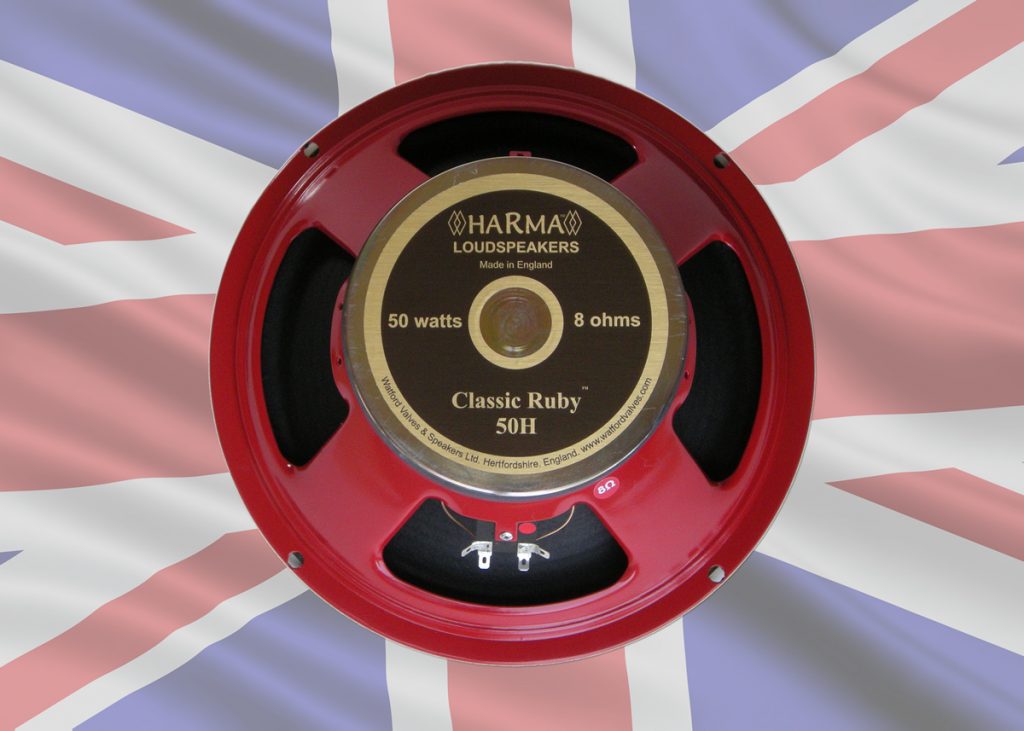 To provide this canvas each Harma ceramic British gem series speaker uses a vintage specified original UK made Kurt Mueller cone. Each cone has been specially selected for its tonal texture after hundreds of hours of listening and recording tests. The result is that each speaker has its own distinctive voice. Special attention has been paid to the speaker suspension, coil assembly and neck and edge treatments of each speaker. These features add up to a unique sounding British voiced guitar speaker.
Changing your speaker will make the biggest single most dramatic improvement in your sound. At Watford valves we stock the drivers that can help you find the tone you are looking for.
To find out about our range of Harma speakers click here