Welcome to our latest blog hope you enjoy the start to summer. We will be focusing this month on our Marshal Kits.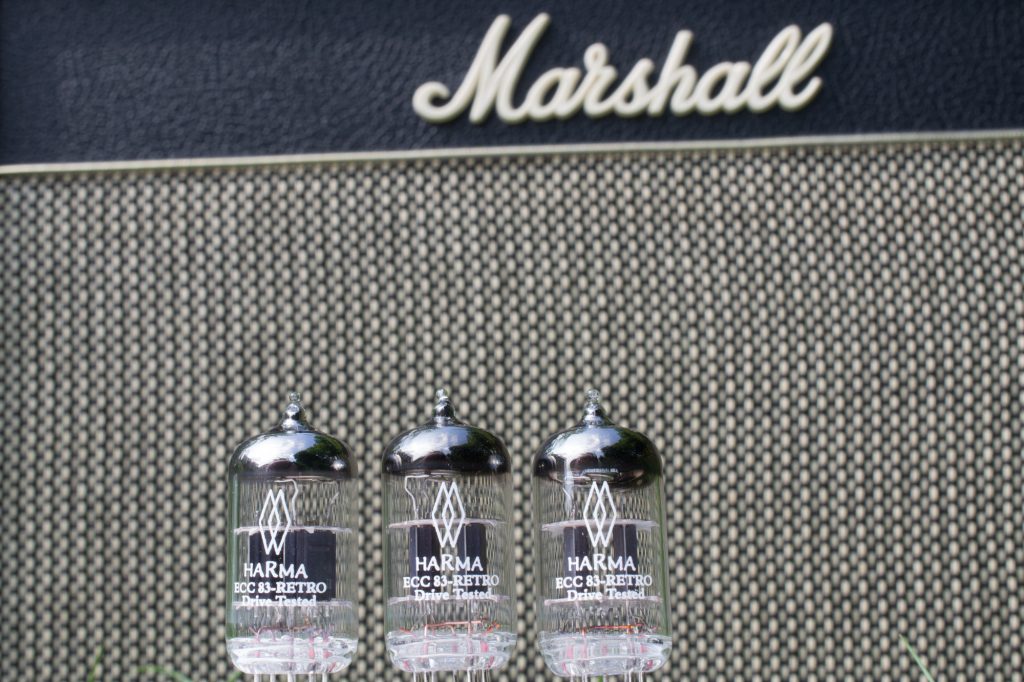 Marshall Amplifiers
Marshall is a British company and has been producing amplifiers for the last 50 years. They continue to use valves / vacuum tubes.
Marshall amplifiers are the voice of Rock and Roll past, present and in future. These amplifiers have been used by all the music legends. From Clapton's fierce bluesbreaker solos with John Mayall, to the powerhouse slam of Jimmy Page in Led Zeppelin to Steve Jones awesome sound with his JCM800.
Why choose our kits?
These are specially chosen pre amp upgrades kits and are designed to deliver the sound that you want from your Marshall amplifier. Our low gain kits provide the cleanest sound in the pre amp stage which many players like. Our medium gain kit simply removes the edge off the sound and provides a later breakup when compared to a regular ECC83 type. The number in the title indicates the amount of gain reduction the kit provides. Our standard gain Classic kit is our most popular as this delivers a sound as close to the classic Mullard 3d midrange tone. With this kit you get a smooth warm crunch which is rich in harmonics and detail. Our High gain kit provides the same tone with earlier break up and maximum over drive. We then select these and supply these in special sets for Marshall Owners.
These Kits are designed and put together to enable you to get the best out of your particular amplifier.
Our Classic kits are aimed at giving you the closest to the original Mullard/Marshall sound that has rocked the music world.
Below are listed some of the popular kits we sell. If you have any questions about the kits either send us an email / Facebook message.
Testimonials
Cheers Watford valves I received the new valve package fitted them to my Marshall JVM 410C, what a difference I have had such issues with this amp and its sound now, the maturity to the sound is brill been giving loads of OD during a session yesterday.

Thanks a lot see you again when required.
Robbie C.
Hello there,

Austyn Crow Here, guitarist for The Stone Electric. Last year, I believe I purchased the Harma Retro valves for my 1968 100wt Marshall Plexi and they are just beautiful. I need to re-valve,as I run it hot on ten. Can't believe they've lasted that long! I was wondering if there is a Harma valve that distorts at a higher volume rather than lower? I'd like a bit more headroom. Thanks very much.

Cheers,
Austyn Crow
I just received and tested the kit Harma for Marshall 2061x. It just sounds amazing with these tubes. Thanks a lot for your mail.

Regards,
Daniel Géonet,
Just received the Valves.

Amazing tube set for Marshall JCM800 2205.

Thank you very much.
Luis Santos